Your Help is Needed.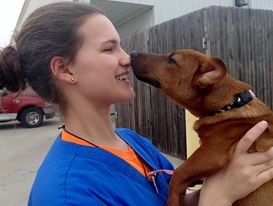 As a nonprofit, the volunteer is the most valued resource for the organization. Without dedicated volunteers, a nonprofit organization could not survive.
Please volunteer your time and help this organization continue its mission. We are needing volunteers to help with the following:
Saturday Pet Adoption Events — Help show pets on Saturdays. This may include: bathing, walking, brushing, setup crates and tables, cleanup after event, etc.
Daily Feline Care at Petsmart in Broken Arrow — Work with the feline team by caring for the cats at Petsmart. We need volunteers to help clean the cages, plus give the cats daily exercise and love until they find their home. The hours are flexible and it is a very rewarding experience.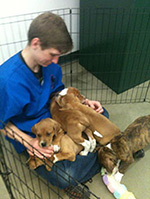 Fundraising — We need volunteers that are self motivated, organized and to foster good communication skills. PFP relies entirely on donations and we need volunteers to help us raise funds, so we may continue working with area animal shelters and saving the loves of homeless pets.
Data Entry — We need volunteers that have access to computers and the internet to provide data entry support. This can be done from your home at anytime of day.
Animal Shelter Support — Volunteers are needed to help with smaller community animal shelters. Many small shelters do not have the staff or funding to take pictures and put on facebook and petfinder. PFP can help save many homeless pets by providing this service and giving these pets a chance to find a home!
To volunteer, please click here to fill out a volunteer application!
Once we receive the completed application, we will contact you to discuss the volunteer opportunities.